The arts and science give us two perspectives on the world.
We expand our understanding of who we are and how we interpret the world around us if we use a contemplative approach to the arts together with scientific methods.  In a reflective course that I taught for many years called "Perspectives: Art, Science and Contemplation," the main topics were the self, compassionate love, spirituality, and time – viewed through the two perspectives.  This site builds on the structure of that course.
You will also find a sub-site here providing resources and other materials relevant to a book of mine that draws on science and the arts, Spiritual Connection in Daily Life: 16 Little Questions That Can Make a Big Difference.
Posts and resources are grouped under five main topics, and I am including descriptions of a variety of work of mine that fits the topics here, that may be of interest to visitors to the site.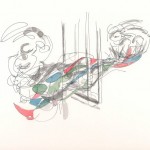 1. "The Self/Human Person" explores the nature of the self, especially in the midst of difficult or dire circumstances. It includes discussion of how the arts can really enable us to fully explore who we are.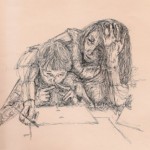 2. "Compassionate Love" continues the broad concern with the human person by looking at expressions of compassionate love in the arts as well as scientific and conceptual studies into the nature of compassionate love.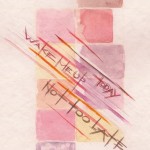 3. "Spiritual Connection" focuses on how a sense of the "more than" can enhance our lives, and how this can be explored using a scientifically validated scale. The work in this section reflects a contemplative approach and one that addresses those of many particular religions or those not comfortable with religion.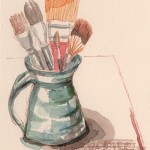 4. "The Arts" is a place for reflections on how our experiences of the arts can be spiritually enriching, opening us to a more full appreciation of who we are and all of life. As we stretch towards artistic expression, it can help us to communicate with others in creative ways. I will be sharing some of my own art and over time include some ways to encourage you to express yourself artistically.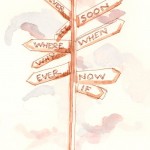 5. "Studies Have Shown" captures reflections on scientific methodology and the important task of correctly understanding the results of scientific studies, especially those dealing with human health and wellbeing. As an epidemiologist, I have had an ongoing interest in methodology and measurement that can inform us as we try to fold scientific results appropriately into our lives.